Geelong First Home Buyers Guide
7 Easy Steps To Buying Your First Home In The Geelong & Bellarine Peninsula Region
Congratulations on taking the first step towards owning your first slice of paradise!
You're about to discover the exact process that thousands of Geelong and Bellarine Peninsula locals have used to find a great home loan, and save years in repayments, fees, and tax, so they can live more comfortably and securely — now and in the future.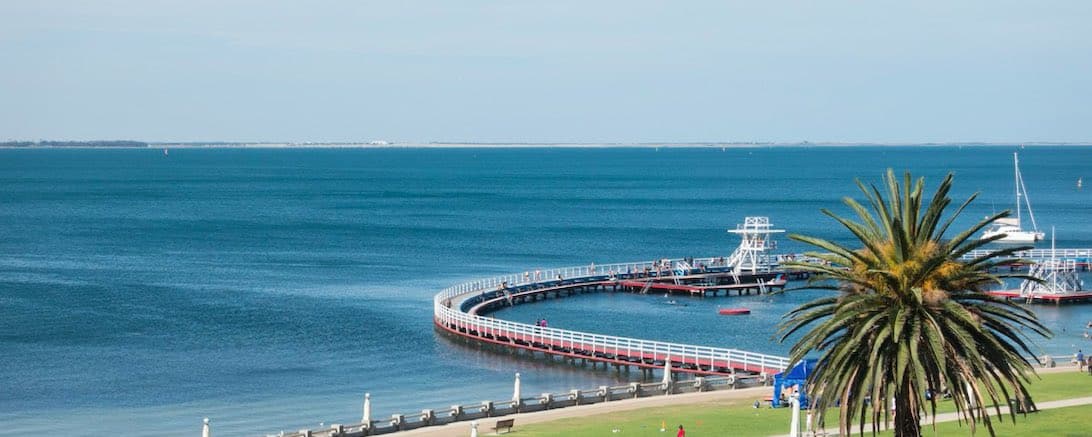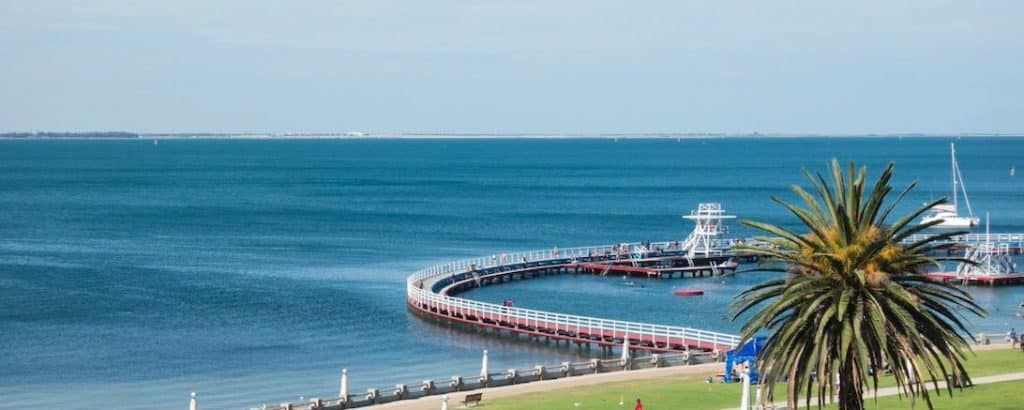 Now, when I talk about 'savings', I mean hundreds of dollars a month (to enjoy or use to pay your loan off years sooner), thousands of dollars a year, and tens of thousands of dollars over the life of your loan. We've used these exact strategies to help thousands of Geelong and Bellarine Peninsula families to go:
From financial stress and anxiety… to immediate relief and confidence in servicing a mortgage
From the defeat of finance rejection… to the excitement of moving into your first home and building your own financial future rather than paying for somebody else's
From overworked and overtaxed… to an exciting journey towards financial freedom by legally redirecting tax dollars into investment properties
From watching every cent… to having a financial buffer that lets you enjoy life without feeling guilty
From feeling ripped off… to knowing you have the absolute best loan and are not paying a cent more than necessary
From the doubts and frustrations of DIY loans… to the confidence and certainty of having a trusted expert helping to optimise your finances so you can live more comfortably and securely – now and in the future
From financially stuck… to financially free!
Over the past 22 years we've helped more than 2183+ people get the best loan and save thousands. I invite you to follow our proven process (outlined in this guide) and save thousands too.
Step 1: Free Lending Strategy Session
Too many banks and brokers dive in and try to pitch you a loan, whether it's right for you or not. And it means many Australians are stuck with inferior finance that costs them thousands in wasted interest, fees, and taxes.
We prefer to follow author Stephen Covey's advice: "Seek first to understand, then to be understood."
We take time to understand your situation. This can be done through an appointment in our Geelong office, in your home, or online via Zoom.
More specifically, we'll help you:
Document your current financial situation Set benchmarks and goals for your future
Create an easy-to-follow plan and timeline to bridge the gap between where you are and where you want to be
Understand what government grants may be available (and how to apply)
Introduce you to other members of our team who can help you optimise your finances to help you save even more (including tax)
And don't worry if you haven't got everything worked out yet. This session also gives you the chance to ask questions and get some clarity around the possibilities, so you feel more equipped to make decisions. Frequently asked questions include:
How much deposit do I need to save?
How much will I be allowed to borrow?
Should I look for the lowest interest rate?
What will my repayments be?
Should I get a variable or fixed-rate loan?
Do I qualify for any government grants?
How long will it take to get approved?
Will I need to pay stamp duty?
Will I need to pay lender's mortgage insurance (LMI)?
How can I get pre-approved?
Whether you're ready for a new loan right now, or you're still months away from making a decision, it's never too early to understand your options. A Free Lending Strategy Session is your first step.
There is no cost or obligation. And there is certainly no selling. This is an information gathering session that enables us to help you best.
Step 2: Comparison
Many people will shop around to save a few cents a litre on their fuel, but they don't feel equipped to compare loans from the big four banks, let alone the many other lending options. They just accept whatever loan their current bank offers. And as a result, they end up overpaying thousands in interest, fees, and tax.
On your behalf, and completely free of charge, we conduct a comprehensive comparison of hundreds of loans from more than 40 lenders. Once we find the best loan, we negotiate harder to get you an even better deal.
Sometimes we can even get you a better deal with your current bank. Other times it will be with another reputable lender. In any case, we leave no stone unturned to find you the very best loan for your situation.
This process usually takes around 7 days. Then we'll give you our professional recommendation. But of course, you are under no obligation in any way.
Step 3: Recommendation
Once we've completed a comparison of loans from more than 40 lenders, we'll present our recommendation.
If we're helping you to refinance and we discover that you already have the best loan, we will tell you.
Once we find the most appropriate loan for your situation, we will give you a clear financial forecast outlining the repayments and the savings you'll enjoy monthly, and over the life of your loan.
---
Worked Example
In the example below, we were able to find a more competitive loan that reduced the client's interest rate from 3% to 2.5% on a $450,000 mortgage.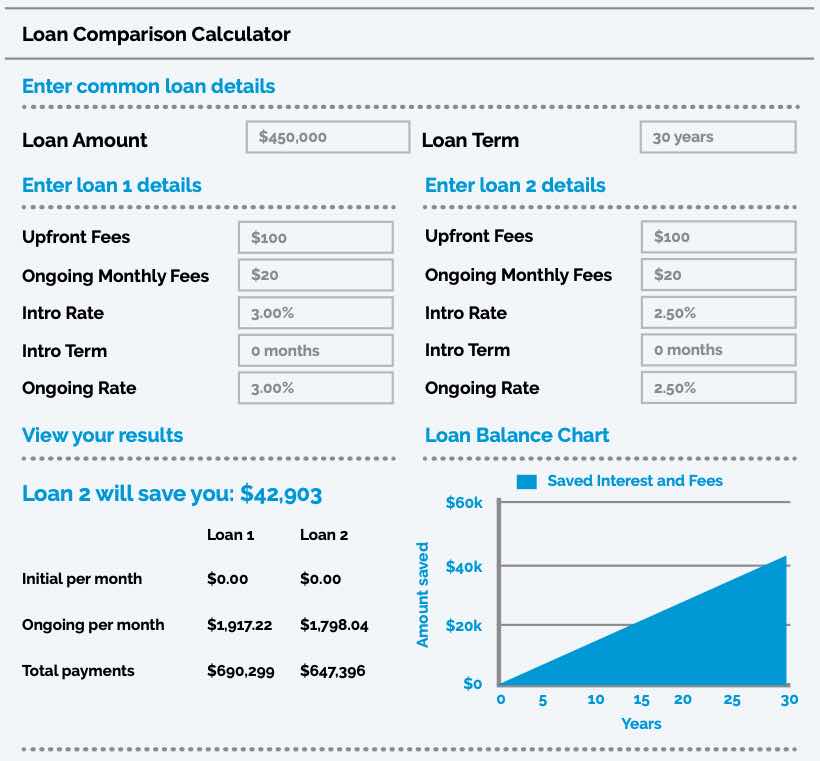 This alone saved $42,903 over the lifetime of the loan.
If you kept the original repayment amount, with the new lower rate, you would save an additional $17,438 and wipe off 2 years and 7 months from the mortgage.
…Bringing the total savings to $60,361 over the lifetime of the loan!
---
You can be confident that our comparison and loan assessment process is completely independent. And any recommendations we make are genuinely in your best interest. After all, our trusted reputation is the result of serving Geelong clients well for more than 22 years.
If you like our recommendation, we will invite you to apply for Loan Pre-Approval.
This continues to be a free service with absolutely no obligation to go ahead with any loan. It helps you understand your precise borrowing capacity, so you have the confidence to look at and bid on properties, knowing the money will be ready when you are. It's the next important step in being prepared.
To further support you in finding, building, or renovating your home, we will be glad to introduce you to the network of trusted professionals we have established over the past 22 years as a local Geelong business.
Step 4: Pre-Approval
Formal Pre-Approval is an important step in buying a property because it enables you to find the house you want, knowing that you have the money to buy it (subject to the lender approving the final property).
But it doesn't cost you anything (until you settle the loan).
And it doesn't obligate you to anything.
Basically, it's a no cost, no risk way of lining up the finance so you can:
Know exactly how much you can borrow
Shop for the house you want knowing you have the money available
But don't confuse Formal Pre-Approval with a Loan Estimate. Some banks and brokers try to save time and avoid risk by merely giving you a Loan Estimate instead of Formal Pre-Approval.
An estimate is not a guarantee that you will get the money. It's just an informal approximation of how much you may be able to borrow. It doesn't commit the bank to anything. So, you can't count on it.
We ensure our clients always get Formal Loan Pre-Approval. This process will require documents including:
Identification
Proof of income (payslips / profit and loss) Bank statements
Credit card statements
Personal loan statements
Unlike other banks and brokers who merely provide you with a packet of application forms to fill in (yuck!), we pre-fill all your details, and help you gather all the documents, saving you hours of admin.
Simply sign and your Pre-Approval is underway. No cost. No obligation whatsoever.
Step 5: Approval
Once you've found your dream property, you'll move to the Approval stage. This is where the lender assesses your loan in relation to the specific property. They will need to have a copy of the signed contract and will usually arrange a professional valuation to ensure the loan amount stacks up against the purchase price.
You may also be required to provide more documentation for final credit checks (which we will again help you with).
This final approval process during the contract period gives you time to make other arrangements including home insurance (we'll provide a checklist to help you work through these things).
When you receive final approval and sign the loan offer documents, your finance will be set (according to the specifications in the offer) and you'll be ready for settlement, when the house will become yours.
Step 6: Settlement
Settlement is the process where you and your lender release the funds to the current property owner in exchange for the deeds to the property.
And it's the day you get the keys and are free to move in!
Your solicitor will guide you through this process (we can introduce you to a trusted solicitor who can help).
You may also be required to pay government charges including stamp duty which we will help you budget for.
After settlement, you will be required to start making loan repayments. If you ever have trouble meeting repayments, it's important that you let us know so we can communicate with your lender.
Remember, it's in your lender's best interest to help you meet your repayments, so they will be keen to work with you to get back on track. The important thing is that you speak up the moment you're having difficulties paying. Don't wait until you miss a payment.
Step 7: Regular Reviews
The lending market is constantly changing. As already discussed, most home owners and investors overpay on their loans simply because they don't regularly compare loans.
When you choose Aussiewide, you don't have to worry about that. We carry out regular reviews for you – automatically and free of charge.
Sometimes we can simply negotiate a better offer from your current lender. That means you don't have to do anything – your interest rate will just go down. So, you can either choose to:
Maintain your repayments, pull ahead on your loan, and pay your property off sooner.
Or you can choose to reduce your repayments to put more cash in your pocket.
If we find a better loan with another lender, we'll pre-fill all the paperwork so all you have to do is sign and save.
Consider How You Compare
The average mortgage in the Geelong and Bellarine Peninsula region is around $450,000. And the average monthly mortgage payment is $2020 (at 3.5%).
This equates to 25.4% of the average household income – a significant slice of the pie!
We estimate that about 70% of Geelong and Bellarine Peninsula home owners and investors are needlessly overpaying interest, fees and tax relating to their home and investment loans.
Over the past 22 years, we've interviewed thousands of mortgage holders. And we have (consistently) been able to save seven in ten people at least $330 per month in repayments.
Now, maybe that doesn't seem like much. But over a year it's…
$3960 to reduce your debt and slash years off your loan.
$3960 to enjoy on lifestyle, luxuries, and holidays.
$3960 to put towards education and opportunities for your children.
$3960 to invest for greater financial security for your future.
What would you do with an extra $3960?
Why Are So Many People Paying More Than They Have To?
If seven out of ten people can save $3960 per year (or $118,800 over the life of their loan), why don't they?
Some Mortgage Brokers and financial commentators call it the 'lazy' or 'dumb' tax.
We don't like those terms, because we understand how long it takes to compare loans. And how uncomfortable negotiating with large financial institutions can be. So we understand why most people never find the best loan, let alone seek out the best deal as their situation and the market changes.
That's why we make finding the right loan so easy…
You deal direct with your own expert Mortgage Broker right here in Geelong (no international switchboard or help desk to give you the run around)
You get step-by-step help to gather the documents you need and fill in any form
You get an entire team of finance professionals to optimise your finances for maximum savings (including tax)
All this (and more) without paying a cent
But it doesn't start with your loan.
It starts with you. And that's why it's important to deal with a local business that knows the area and understands your needs.
Your Next Step to Getting the Best Loan
Now you understand our process in helping you get the best loan that saves years in repayments, fees, and tax, so you can live more comfortably and securely, now and in the future.
Whether you're ready for a new loan right now, or you're still months away from making a decision, it's never too early to understand your options. Take the first step towards saving with a Free Lending Strategy Session during which…
You'll get an accurate picture of the loans available in the current market (and how much you may be able to borrow and save).
You'll get more clarity around how much difference a small interest rate, fee and tax saving can make over the life of your loan (Hint: It's often tens of thousands of dollars).
You'll explore ways to structure your finances to legally redirect tax to pay your loan off years sooner or invest for even greater returns.
And you'll learn about how our unique process helps you save thousands in interest, fees and tax, so you can free up thousands of dollars to enjoy now and invest for your future.
Please be assured this session will not be a thinly disguised sales presentation. On the contrary, you will receive specific information and ideas to help you refinance and optimise your loans for maximum savings.
If you like our ideas, you may be interested in joining the hundreds of clients we help. Or you can take the valuable information we provide and implement everything yourself. Either way, you have nothing to lose.
Specific Advice for Your Situation
Book your Free Lending Strategy Session and discover how to get the best loan that saves years in repayments, interest, and tax, so you can live more comfortably and securely, now and in the future.
Each month you delay could be costing you hundreds of dollars in unnecessary interest, fees, and tax. Let us help you save.
Please contact our office on (03) 5222 7453 with any questions and to arrange a time for your Free Lending Strategy Session.
Whether we end up helping you with your loans, we wish you and your family all the very best. Who knows, we may bump into each other at a Cats game, or relaxing by the foreshore one afternoon. We love Geelong and the Bellarine Peninsula. And we love helping locals save.